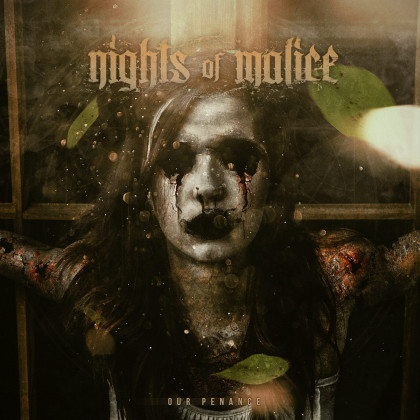 Our Penance by
Nights of Malice
Release Date: May 29, 2016
Origin: New Jersey, USA
Style: Deathcore, Downtempo
Nights of unstoppable deathcore!
'Our Penance' is Nights of Malice's third release, coming in the form of an EP. I'll be frank with you guys and say that I'm not all that familiar with their music career. Considering all the deathcore bands I hear sound pretty much the same to me, but there's something about Nights of Malice which makes me wanna listen to them more.
Listen here:
Our Penance by Nights Of Malice
Sound and overall impressions:
There's really no time for breaks or rest, 'Our Penance' is one huge brutal massacre scene, that gets stuck in your head with every next song. Featuring a guest in 'Sin Incarnate' (Ryan Kirby from Fit for a King) and a lot of beatdown and down-tempo implemented in their music, Nights of Malice make sure you remember their third EP well enough. At first, I have to say that the EP sounds a lot like Whitechapel's first works, although Brendan's voice is in lower scales compared to Phil Bozeman's (Brendan, if you're reading this, I mean no offense, you're doing great job!) he does more than perfect for the band. The guest appearance of Ryan Kirby is more than welcome and compliments the overall sounding of the band. Credit must be given to their drummer, Joe Capasso. Excellent performance, really no other way to put it, blast beats galore all through the 6 songs the EP offers.
I do need to criticize Brendan's lyrics, especially 'Lifting the Veil' and 'Requiem for the Damned' ones. They just sound, well, cliché, and you can hear almost the same in every other deathcore band you come across. Also, the problem this EP has is common in other bands – it's just one huge breakdown that offers nothing else, excluding the melodic 'Our Penance' song, which has a lot of melody and would serve as a prelude to the other songs.
Overall, if you're expecting some innovation or a groundbreaking music, you will not find it in 'Our Penance', but if you're tired from listening to the same old deathcore and you're looking for a breath of fresh air, Nights of Malice will provide it for you. Excellent EP and I can bravely recommend it to everyone.
Recommended songs: Lifting the Veil, Sin Incarnate

Follow Nights of Malice:

You might also like
---
More from Reviews
---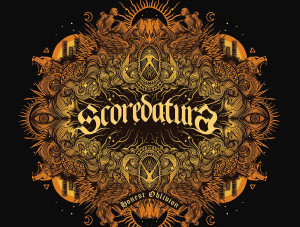 2.1K
Honest Oblivion by ScoredaturaDate: January 12, 2018 Origin: Australia FFO: The Helix Nebula, Plini, IntervalsInteresting blend of skill Technical …