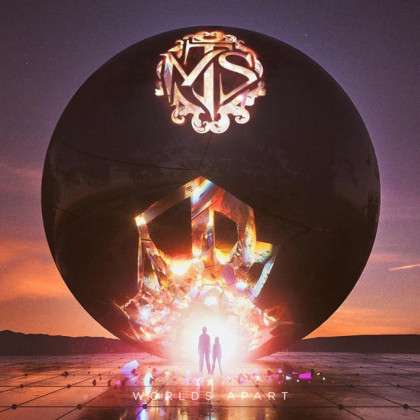 Worlds Apart by Make Them Suffer
Date: July, 28 2018
Origin: Australia
The story of Make Them Suffer is one of success
And one of power. I remember hearing the band's debut EP Lord of Awe in 2010 and immediately being impressed with what it had to offer. It's not often when a brand new band comes out with a completely fleshed out style and the work ethic to suit a world class band. When this happens we all think of either legends, or one-hit wonders. Well, Worlds Apart holds the answer for us – Make Them Suffer ain't a one-hit wonder and they're on a path to greatness. Pop this in Spotify while reading this and you'll know why the moment the timer exceeds 30 seconds, I guarantee it. It's the first song 'The First Movement's gentle buildup and vocal duet that left me in awe. It's one of these songs which immediately "click" for you and you just play them over and over, forgetting about the rest of the album. Perfect harmony of keyboards and vocal harmony. Voice of an angel hits you. I barely noticed the change in the keyboardist/vocalist lineup change from Louisa Burton to Booka Nile. It's this same angelic voice that grabbed me in the earlier Make Them Suffer tracks I've heard and here, now, in Worlds Apart it's as good as ever. The general, uplifting, musical and melodic sound is something that persists through the entire album.
Worlds Apart's key element is "Joy"
And the band does good to maintain that. There is a hip-hop sounding aftertaste to every song on this album that gives it a feel of bravado and a sort of "street wisdom" feel, for a lack of a better term. It might be the disrhytmic delivery of the harsh vocals and it might be the ethereal instrumentation throughout, but I found the sound innovative and extremely effective. The brutal guitar work adds a nice punk rock contrast and is carefully sprinkled through most songs in small doses. Indeed after every merciless assault on your senses, just before the brutality reaches its utmost boiling point, the angelic out-of-this-world melodies will come and extinguish everything. This band knows perfectly well what it's doing, which is why Worlds Apart is such a djent treat and why I regret not reviewing it sooner.
Remember when I mentioned "Hip Hop" feel?
Listen to the instrumentals in 'Midnight Run'. I might be crazy, but this song is pure chaos. It makes the transition from trippy effects, to full blown hardcore punk to a deathcore breakdown. All of this done with enviable skill. And by skill I mean being free to do whatever the fuck they want as a band. Not all songs are over-the-top technical, in fact, most of them aren't. Sometimes the band seems perfectly comfortable doing it easy and simple. A good example is again the song Midnight Run. The other extreme would be 'Uncharted'. This song's intro is so pristine dreamlike that I couldn't help but think of Fallujah's 2014 masterpiece 'The Flesh Prevails'. The perfect symbiosis between trip-hop and alternative pop purity a-la Massive Attack and extreme metal music. It's also where both vocalists really shine.
Earlier release… Ether is such a blast!
Make Them Suffer's lastest album is what I would show…
To a person who claims metal music can't be beautiful, or is too one dimensional. These aussies here are ones that can prove everyone wrong, without even trying. Yes, it's been done before, but we could argue Fallujah never really went all-in the trip-hop and pop influence direction. Well, Make Them Suffer are doing it. Grab this one now on iTunes, Spotify and all the other options below.
Follow Make Them Suffer:

You might also like
---
More from Album Analysis
---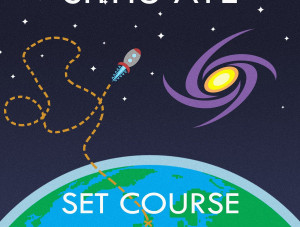 1.8K
Set Course for Andromeda by Sithu Aye Release date: May 4, 2016 Origin: Scotland Style: Djent, Blues, Progressive Metal . *InstrumentalSpace Djent marvel …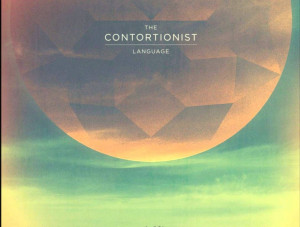 6.2K
Language by The Contortionist Release date: September 16, 2014 Origin: USA Style: Djent, Jazz, Fusion, Deathcore (a little bit)Philosophical thoughts around …