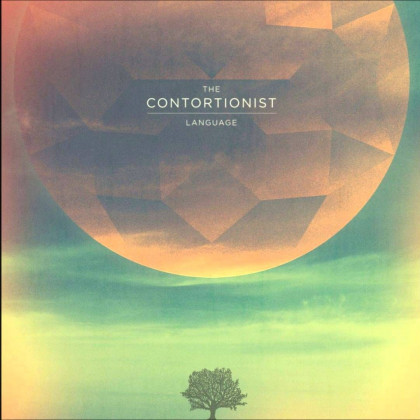 Language by
The Contortionist
Release date: September 16, 2014
Origin: USA
Style: Djent, Jazz, Fusion, Deathcore (a little bit)
Philosophical thoughts around 'Language'
That is not a review, it is not intended to be one, instead, here I want to express and share with you the concept of this record (through my perspective). For me it is ground-breaking and it has influenced me in a way that a few artists can. There is something very addictive in thinking about the fundamental roots of consciousness. If you really stop right now whatever you are doing and give this one a listen, after 2-3 rewinds you start reading the lyrics, possibly you will change your perspective on how we can look on life. That piece of musical art has inspired me into writing the below.
The sheer fact that we try to think about the universe is pure Awe
A lot of things that happen in our life don't matter, you know, it is we that give any moment or a subject any meaning. The experience is very special when you just understand that you are so small, so incredibly overwhelmingly small and insignificant, that you can admire the sheer size of the universe, I am talking about atom small, nobody notices we are here – that tiny. And then comes that moment of our triumph – that simple ratiocination, that you think about it, that you actually want to know about the creation, that you actually want to understand it's fundamentals, that effort is just glorious, it is brilliant.
My Awe is not about how big all of it may be, that is not important, it may be infinite, it may be not, but it is consciousness trying to understand it's place in the creation itself, I call that a truly remarkable for the piece of flesh we all are. Trying to understand is the win for our kind, that simple fact we are dwelling on all that is something I admire and if someone tells me that this civilization is a fail, I will disagree.
Check out that acoustic version of the song 'Language – Intuition':
The Contortionist have turned on my drive to search for reason
Communication and sharing can be viewed as the plain reckoning of our instinct for self-preservation – mutual use for the better being of your own self. But it must have been natural that life started exchanging ideas, which is more important than anything, thus by sharing and building on our ideas we got to the telescope, to the space shuttle, and suddenly we could see on the other side, somewhere beyond our mortal comprehension for space and time. Language itself is an inevitable evolution of consciousness and it allows us to build on the top, we are able to start caring about the important things about our existence – how big is it all, and why the hell does matter exists, why did it all led to me being here, is it even real… answers do not seem to appear anywhere, but that is OK, it is more than enough that we even ask those questions.
You are born, then you learn to speak, write, paint and so on, it happens so seamlessly. And our kind is actually the only one on that planet that does that with extreme precision. I'll be honest by saying that for me that is the biggest mystery about it all. The Contortionist reviews that subject is some exquisite metal-jazz-fusion that is too beautiful in every single way.
Musically Language is perfect
The album is exactly behind the concept of how overwhelming can be the fact that such phenomenon like language even exists. It is utterly amazing, just think about that for a second, look at some cat and think about how much higher in evolution and full of potential each one of the human kind can be, only because of the ability to speak.
Do you even realize how amazing our drive to discover and expand our knowledge really is? That the most important aspect of our being is to thrive, to create, to realize and I am happy there is music that gives attention to those subjects. I love the moments where 'Language' is about we remembering what we have already forgotten, such a brilliant subject to dwell on.
I think that this album is a masterpiece, it gets to those ideas and that is through music… that is through some genius musical composition, it mixes cleans, deathcore growls, breakdowns, melodic part and in the same time it's topic is the mission behind having that consciousness.
https://www.facebook.com/thecontortionist
You might also like
---
More from Album Analysis
---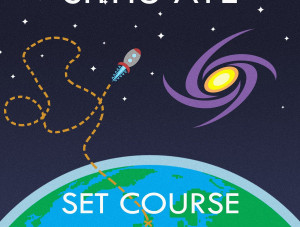 1.9K
Set Course for Andromeda by Sithu Aye Release date: May 4, 2016 Origin: Scotland Style: Djent, Blues, Progressive Metal . *InstrumentalSpace Djent marvel …