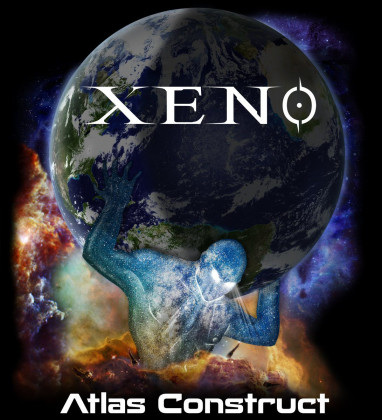 Atlas Construct by
Xeno
Release Date: June 10, 2016
Origin: Netherlands
Style: Metalcore, Melodic Death Metal
Death metal goodness from the low lands with a metalcore flavor
Recently not a lot of new bands orientate to death metal, but Xeno are willing to cook us a metalcore-death-thrash mix, that is actually intriguing. Atlas Construct is their first release and I can say they are having a good start, groovy and very interesting, the album is an excellent debut on the musical scene, full with surprises and technical riffs. If you want the good old Lamb Of God with some polyrhythmic progressive riffs, go ahead and give it a push.
Listen here:

Atlas Construct will not open new ground, but it is more than a good effort.
Metalcore may be after it's peak but as a musical concept it will always remain cool. What I find interesting in Xeno is their song writing approach, it is orthodox in terms of dynamics, but the ideas are fresh. Palm-muted riffs with melodic constructs that deliver the groove, some djent flavor here and there, Atlas Construct doesn't bore a bit. The inspirations are a little bit more obvious, as mentioned above Lamb Of God has a presence, from the first song you can be like: "Ok, they are fans", I hope in time they will find a way to stray their path from the music that they love and start creating their own style, they are capable for sure.
Good, solid and modern melodic death with a lot of progressive elements, the music here is good, it has a lot of appeal for the wide listener and the more rigorous ones as well.
The band is using some interesting piano lines and acoustic guitars, that sound good, the chorus ambient layers are also cool, but Xeno fail to deliver a crisp sound, for which we will talk here down.
Sound and Production:
The mix and the master of an album are almost the 99% of all the impression you are going to get as to what you actually… get. I think there are some good aspects in that matter, the guitars sound very good at moments, the piano is amazing and the acoustic guitar is just a bless. But at times, when the heavy chugs and punches hit, the sound is several clicks too high, somewhat spoiling the awesome moment they have composed, and at times the guitars are like loosing some gain and the mids are slipping. Let's not forget that is their first album, so they are still exploring their proportional approach. Xeno will deliver better in the future for sure.
Atlas Construct may have it's flaws, but it is a well written album and Xeno are revealed, they must keep with what they are doing, the potential is high.
Line-up:
Ruben Willemsen – Vocals, Keyboards
Tim Schaling – Guitars
Daniel de Coninck – Guitars
Joris van Hemert – Bass
Damian de Muijnck – Drums
Recommended songs: My default opinion – just listen to all of them

Follow XENO:
You might also like
---
More from Reviews
---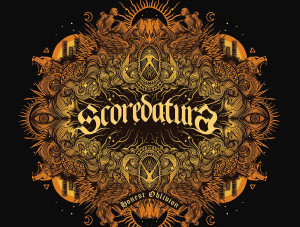 1.8K
Honest Oblivion by ScoredaturaDate: January 12, 2018 Origin: Australia FFO: The Helix Nebula, Plini, IntervalsInteresting blend of skill Technical …