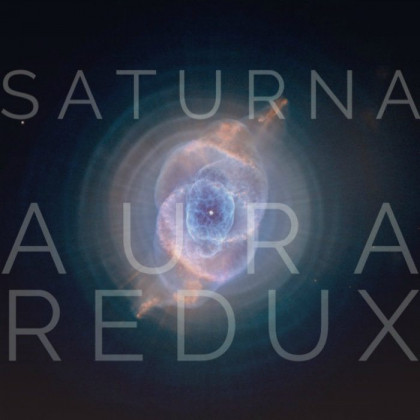 Aura Redux by
Saturna
Release date: September 4, 2016
Origin: USA
Style: Djent, Progressive, Metal, Ambient
* instrumental.
So ahead of it's time, Saturna had to release it again…
I usually don't like re-releases, but 'Aura Redux' is quite the exception. The sound has been perfected to such scale that even Periphery can take note of the guitar sound, especially the last song of the album – Tars. We are here for the grooves, right, Saturna are not short of polyrhythmic awesome. Amazing refresh of the old marvel (click here for the initial release).
The album was re-recorded in the Resonance Studios, the production is of very high quality.
Check the album:
'Aura Redux' doesn't feel like a re-release
Enjoyable djent-instrumental journey, which will appeal even the most pedantic fans. That multi-layered composition features chord progressions and key changes, turning into some really creepy sounding riffs. What I like the most are those spontaneous transitions between the moments. I love that American feel for the boom moment.
Overall the music is very well written and matches their more recent releases, they have evolved into more complete band. Still, 'Aura Redux' persists on staying actual, genius never gets old.
Sound
Guitars sound fantastic, that compression of the low tunings is gorgeous. The drums are a little bit lost and give way to the string instruments, but fit the idea behind the mix perfectly. The album sounds very heavy and 'Saturna' can be proud of the production they achieved.
Favorite songs: … All of them
Follow Saturna:
You might also like
---
More from Reviews
---