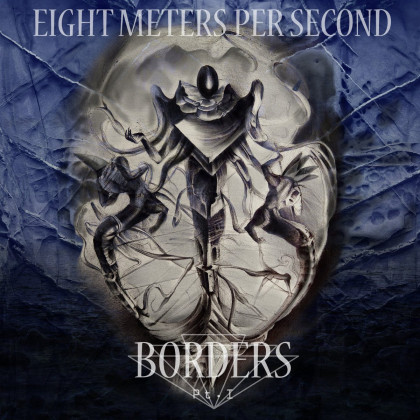 Borders pt.1 by
8m/s (Eight Meters Per Second)
Release date: May 15, 2015
Origin: Bulgaria
Recorded: Sound Of Thunder Records (Dimitrovgrad, Bulgaria)
Style: Metalcore, Hardcore, Deathcore.
Hard stuff, personal favourite.
Hardcore, deathcore, Bulgaria, that says it all, an explosive combination that will literally make you want to be there, moshing. 8m/s never disappoint and 'Borders pt.1' is no exception. Since I saw them live in Varna, they are my association for quality home-grown killing machine. Brutal grooves all the way with deathcore breakdows, not to mention the lyrics, that are pointed at actual things that plague our society. Very good second effort, that should be on your buy list, NOW! I admire those guys, they really rise the level for Bulgarian metal. Featuring some very good sound centred around amazing composition and recording, what more can you want?
Check the album:
'Borders pt.1' is well glued piece of metalcore
The composition is well crafted, it features burst of speed and then goes down to the ground, making you headbang until your head goes off. Riffs, riffs, riffs and always on their place, blending perfectly with the vibe of the album, transitions arе perfect, moments are bond together and the songs pass seamlessly (rewind is your first reaction), tension doesn't fall until the end. Vocals are very heavy, personally reminding me of Meshuggah and Hatebreed, and in combination with the blast beats, the listener's blood is pumping.
Sound
For our home scene here, that is maybe the best sound found around, clear as rain drops. Drums sound fantastic (oh yeah, the drummer is killing it, really), each hit is clean and natural, guitars and bass are well mixed and create that complete feeling that we all love (Breakdown of Sanity for reference). I really love how the growls were put in the mix, no remarks can be made here, they are perfect. 'Borders pt.1' is a great production achievement for the Bulgarian scene.
Favourite songs: Darkest side of our dreams, Awaken
Buy the album, money well spent.
Follow 8m/s:

You might also like
---
More from Reviews
---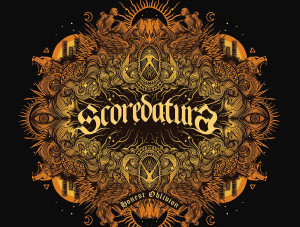 2.0K
Honest Oblivion by ScoredaturaDate: January 12, 2018 Origin: Australia FFO: The Helix Nebula, Plini, IntervalsInteresting blend of skill Technical …