Origin: Finland
Style: Melodic death metal, Progressive Metal
Shred that doesn't bore
Samuli Federley is a Suomi shredder, that produces some relentless melodic shreds, highly regarded and critically acclaimed as one of the most talented Finish guitarists right now. It is very hard to create music from shreds that sounds unique, well Samuli does that perfectly. Influenced by John Petrucci, Steve Vai and so on, you can expect a lot of interesting stuff here.
He is posting a lot of guitar lessons, you can check them bellow.
Visit his website – http://www.samulifederley.com/.
Singles:
[two_first]
'Colonoscopy'

[/two_first][two_second]
'Lost (feat. Mari Multanen)'

[/two_second]
[two_first]
Check his online Lessons

[/two_first][two_second]
Releases

[/two_second]
Follow Samuli Federley:
You might also like
---
More from Artists
---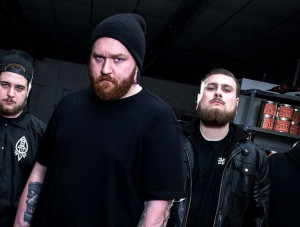 2.8K
Origin: USAPleasant massacre... and again, that damn slam got me Quite mixed vibe here lately - djent, postrock, jazz-fusion... but we …