Origin: Bulgaria
Style: Мetalcore, Groove Metal, Thrash Metal
Founded: 1998
The Bulgarian metal flagman
Odd Crew is the crown jewel in the Bulgarian metal scene, founded in 1998 by some kids, the band has risen to become the most successful and the classiest artist in Bulgaria so far. Killer riffs and awesome groove, they have successfully toured Europe and made it groove hard. Their style is mainly groove metalcore, but they also have some progressive elements, pure power.
Brutal melodic act not to be left unnoticed. Their latest album Mark These Words was produced by Daniel Bergstrand (recorded in Dugout Studios – Upsala, Sweden) and mixed by Jason Suecof.
For tours and more info, check their Website .
Check their Wikipedia page.
Singles:
[two_first]
Shapes In Grey

[/two_first][two_second]
Mark These Words

[/two_second]
[two_first]
Death Trap

[/two_first][two_second]
Two Steps To Hell
[/two_second]
Releases:
Mark These Words (2015)
Beyond The Shell (2012)
A Bottle Of Friends (2010)
We Are What We Are (2008)
Follow Odd Crew:
You might also like
---
More from Artists
---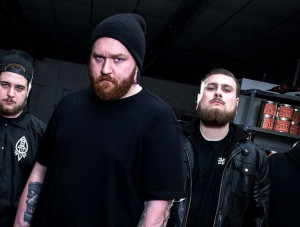 2.8K
Origin: USAPleasant massacre... and again, that damn slam got me Quite mixed vibe here lately - djent, postrock, jazz-fusion... but we …