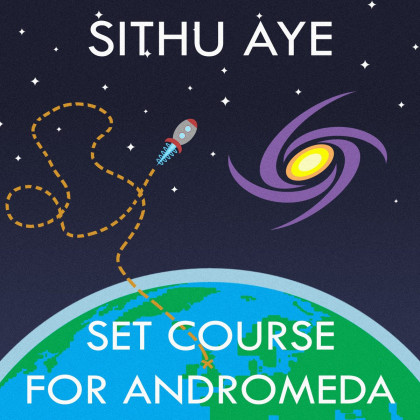 Set Course for Andromeda by
Sithu Aye
Release date: May 4, 2016
Origin: Scotland
Style: Djent, Blues, Progressive Metal .
*Instrumental
Space Djent marvel – Sithu Aye delivers a refreshing experience
If someone tells you he doesn't like looking at the stars… he is dead. There is nothing more enjoyable than looking at the beautiful void and dreaming, imagining how you drift. Sithu Aye has impressed me a long time ago, making me lucid-dream and relax with my earbuds, but Set Course for Andromeda creates a notion for a masterpiece. The record is so fresh and well composed, that it leads to addiction. What is important here is the emotion that it brings me… I start feeling spring, life, curiosity, butterflies in my stomach, just because I am grateful for the gift of imagination and boldness.
Sithu Aye shared that the album is about:
Some young Space Cadets taking a really crappy spaceship and exploring Andromeda, f

rom a future where travel to Andromeda is possible.
And that is the sheer beauty here – expressing youth and adventurous spirit through beautiful music.
Check the album:
Set Course for Andromeda by Sithu Aye
Set Course for Andromeda is handsome
It is bluesy, relaxing and lights up your soul. Opening your mind is something that art is ought to. The solos are just pleasant to listen to and you can hardly sense if a song is over, the vibe ingratiates you to transcend. Futuristic and at times so young in feel, the music creates a sensation of looking at a painting, that displays a ride among the stars.
You know what… each second of our life should be a ride among happiness, and happiness is bound to experience of awe. When I was listening to it, I felt like I am 10 years old and I am watching Star Trek for the first time and there is a scene with some colourful planets and my eyes are wide opened, shining, sucking every color and dreaming about being there, that is a beautiful feel!
Exploring the unknown is what keeps up thriving, it is the energy of youth that will always drive us forward as a kind. It is pleasant to listen to music that is a fruit of someone's daydreaming, it engages you to dip your feet in our childhood. Let's be honest about that, guys – we love feeling childish and stupidly happy, come on, every single person smiles, when he has flashbacks of being in awe as a kid, it is natural.
To daydream about the universe and what wonders it may hold is the most beautiful sensation a human being may experience. I just feel happy about a person that transforms his passion into such amazing art, by the way, Sithu Aye is super cool.
Follow Sithu Aye:
You might also like
---
More from Album Analysis
---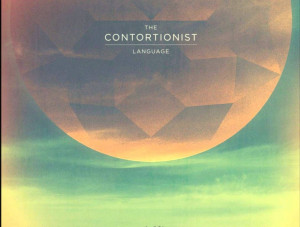 6.4K
Language by The Contortionist Release date: September 16, 2014 Origin: USA Style: Djent, Jazz, Fusion, Deathcore (a little bit)Philosophical thoughts around …