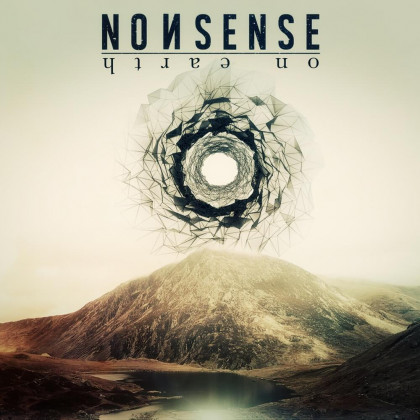 On Earth by
Nonsense
Release date: February 24, 2016
Origin: Lyon, France
Recorded in: Split Second Sound
Style: Djent, Metalcore .
A very promising Djent debut from Lyon, France – Nonsense has future
Recently, when I look upon French bands I have to agree that as always, when we talk about art, they are ahead. Nonsense manages to bring a fresh metal experience with their first EP On Earth and I love the mix of influences. It is exciting how they put together – some Periphery, some Gojira, some Monuments and then add something unique from their own – the awesome vibe they love, the outcome is just brilliant. That charming music shouldn't be passed, I believe the Lyon progressive scene has a lot of future and for a good reason, the future is in the hands of young people.
By the way, they are gigging with Buy Jupiter in Lyon. Check our review for their killer EP – Departure.
Managed by SLH Agency – check the band page.
Check the latest single:
So much passion and talent in one place is a recipe for special art
Here we have a really big scope the things have been done, the compositions are complex and the sound textures are really contrasting with each other. I love how the beats hit you in the chin, hardcore as influence is not dead and finds it's place in modern progressive metal, bringing that punch that creates the groove. Where that record exceeds is the transitions, they are with tempo changes, pure math.
It is very inspiring and important that music is made to reflect the issues we have in our society, I believe that music should be an art to help the world for the better On Earth concentrates on some very important topics. We have to admire the young mind and determination to change something and still hold on to their view on art – raw and heavy metal sound, hard to assimilate by the average listener (the person that just lives, dies, changing nothing).
And when you think about djent, your expectations for something melodic must be very high and it is really a mastery to achieve bonding between hardcore, progressive, death and then add clean vocals, Nonsense delivers and it is beautiful passages, adding to the full body of the sound.
Sound
Compressed and clean, well recorded and well produced (Split Second Sound). The guitars sound very well, the mids are killers, not to mention about the technique the guys have in their hands, the tapping passages are pure bliss to hear. Layers of ambient on the back add up to the dynamics, creating a complex body. Drum work is very interesting, each hit is on it's place and seriously, that guy knows the meaning of using the Ride.
Here comes the boom – vocals, reminding me of Gojira on the growls, skilful, the cleans are there to remind you of the new Sikth and Periphery.
A record to enjoy, hear it up.
Favorite songs: Virtual Addiction, The Nonsense
Follow Nonsense:
You might also like
---
More from Reviews
---