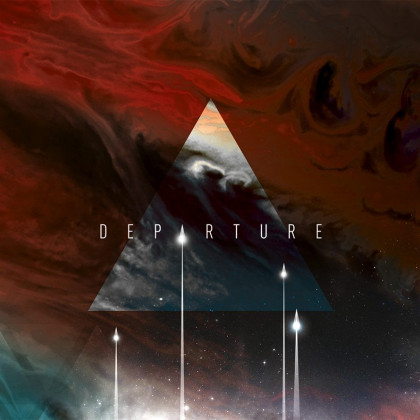 Departure by
Buy Jupiter
Release: March 3, 2016
Origin: Lyon, France
Style: Djent, Metalcore, Sci-Fi
There is no darker place than space right?
Well at least by my personal opinion this is so, but these guys captured my mind like gravity from massive star, when I heard the record Departure for first time. Just imagine: you`re alone, on million miles from home, there are countless stars surrounding you and the rest is eternal darkness. There is something intriguing extraneous that tickles our imagination and natural curiosity. Good record, the band is a future big one.
Check the album:
Departure is getting you there, mate, and you won't return
These are the thoughts that come to my mind when I listen to this "fresh-djent" band from France. Departure's sound is dark, groovy, punchy, melodic, except the vocals, various, it's not weighty and boring, but quite the opposite – it`s catchy in the way that music pours through different chord progressions. The atmosphere is very dark, and in the same time it will make you headbang.
The band's name is very interesting  – Buy Jupiter – alien stuff.
SOUND
Buy Jupiter's sound is harsh and complex in its most part. Music is similar to bands like Parkway Drive and After the burial or maybe a combination between both styles, but you can feel the punk groove of Architects as well. We all know those bands, and…  did anybody think, he could dance on music like that? It is very obvious that the guys from Buy Jupiter are very experienced musicians and they are demonstrating it to us in every part of the four songs. Rude breakdowns in combination with melodic parts, scream and growl vocals, guitar incisions, clean chord, everything characteristic for Djent, but with very solid pinch metalcore. Drums switch easily between equal and unequal time bars, and much more. Departure is a very generous effort the demonstrate skill and deliver a minty metal experience.
Check it out!
Favorite songs: Goodbye Jupiter, Foreshadow.
Follow Buy Jupiter:

You might also like
---
More from Reviews
---