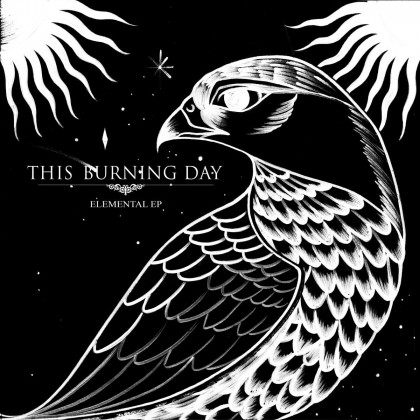 Elemental by
This Burning Day
Release Date: March 26, 2016
Origin: Bulgaria
Style: Djent, Metalcore, Deathcore
Groovy quality from Eastern Europe
You can easily notice that the good music has escaped the claws of the western world and the large studios. The Bulgarian band This Burning Day comes from Sofia and showcases envious music production. With the debut EP Elemental anyone can surely agree that those guys have picked a high standard to chase and what I can state is that they are doing it quite well. Go on and play it, surely you will be entertained and will headbang with power. I heard they will start working on something new soon, so surelly that is a good entry to their art.
Listen here:
'Elemental' is a djenty metalcore deliverance, a joy to listen.
Ok, you got the idea, that we support the Eastern European scene, as it needs records like this one. We here around can surely show some quality and This Buring Day just made my day, a really hooky record – chuggy with clean vocals and good riffs. What cannot go unnoticed is the inspirations they have – a little bit Parkway Drive, Killswitch Engage and Periphery here and there, it may hurt the unique factor a little bit, but that doesn't take away the enjoyment of listening to 'Elemental', quite the opposite, the EP is fresh. Surely the record features a good production and the compositions are tight, well picked transitions, the riffs and the clean vocals sound gorgeous (a little bit Erra inspired). What I find awesome are the growls, that on some moments pick Frankie's rap-core techniques from Emmure.
Metal has always been the music of the rebelion, mutiny, revolution and the listener can easily sense that here – a lot of young spirit. Even when metalcore is fading in the West, here (Bulgaria, Eastern Europe in general) we can still further develop that genre, we've got the artists and the quality.
Sound and Production:
The production is quite good, the guitars sound stelar, the chugs and the melodic parts sound crisp and the drums are a killer. What I enjoyed the most is how well the mix has been done, the sound is really good, all the dynamics are well considered and the vocals are included just perfect. I can comment the Erra vocals that are a little bit too high and that blend has always sounded too overdone to me, but hey, that is not an easy task to do and the vocalist does is job with great skill. The growls are brutal and the ambient guitars match perfectly to the moments, Elemental is yet another proof, that in Bulgaria we have really good production capabilities and facilities.
Recommended songs: Colossus, Forgotten Traces

Follow This Burning Day:
You might also like
---
More from Reviews
---