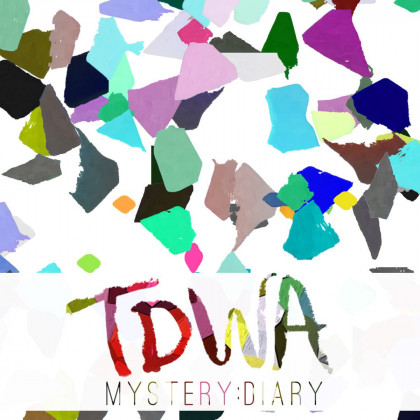 Mystery:Diary by
Their Dogs Were Astronauts
Release date: February 20, 2016
Origin: Austria
Recorded in: DAN Sounds
Style: Djent, Mathcore, Jazz-Fusion
*instrumental
Extremely creative and groovy, I missed a modern Pink Floyd
There is a fraction of people we know that understand what real talent means. Ladies and gentlemen, the true flair is when you can do music like the one The Dogs Were Astronauts make, and those guys are just a few. Mystery:Diary is 1 hour and 10 minutes of something that is very hard to be described, it is so diverse in sound and rhythms… it is nuts, it is generous in vibe and actually I think that is one of the most prolific records I have heard in a while, reminds me of Animals As Leaders and Pink Floyd (yes, in the same time). Music lovers, you found it, it is yours, take it, it is steaming hot. Flawless album.
Check the album:
Mystery:Diary by Their Dogs Were Astronauts
So diverse, Their Dogs Were Astronauts have not spared a single musical concept 
I think here I heard it all, oriental riffs and scales, ambient atmosphere, djent grooves, solos. Damn, it has everything and it has all been put together like it is some magic. I find it most exceptional that it actually is listenable, so godly fun and diverse and at the same time not a single second is too much, or just "not being" there. The idea behind the music is about emotions, it has beauty and melody, then suddenly it will bring you to the bottom of the ocean, where it will be hard to breathe. This band proves that charm is something that you do not just get, either you have it, or you don't, and when you got it, the word art embodies the whole reality we can get in touch with. Mystery:Diary holds so much delicacy, for sure it can sound weird (love that completely). Rarely I write reviews with only one listen, but when I heard it, I sat on my PC and, opened my soul and just let it our, because this record does exactly that – pulls the strings of your spirit, makes you fly, crawl, cry, laugh.
Sound
The production is elegant, electronic compositions with musical instruments, mixed in a solid body of sound. Quite well balanced, the atmosphere that the vibe delivers is spiced with flavors, that easily deliver notions of Pink Floyd especially Lynx, such a jazzy song. Guitar work is astonishing, I cannot think of a technique I didn't hear, drums sound fantastic and the bass is so expressive. Awesome album, full of emotion, music, masterly crafted and beautiful, amazing effort, top artistic delivery.
Gear Used:
– Fractal Audio AxeFx II XL for the guitars and bass
– Steven Slate Drums 4 Platinum for the drums
– Korg KingKorg Synthesizer for Synths
– Roland FP 7F for pianos
– 2 Ibanez RG8 for 8string stuff
– Ibanez RGIF 7 and
– PRS SE Custom 24 for 7 string stuff
– Harley Benton Rosewood Tele for 6 string stuff
– Harley Benton 4&5 string for bass
Promise me one thing, you play if from start to end, no skip.
Just buy it.
Favorite songs: Body Thief, Ancient Soul, Lynx, Losing Speed
Follow Their Dogs Were Astronauts:
You might also like
---
More from Reviews
---