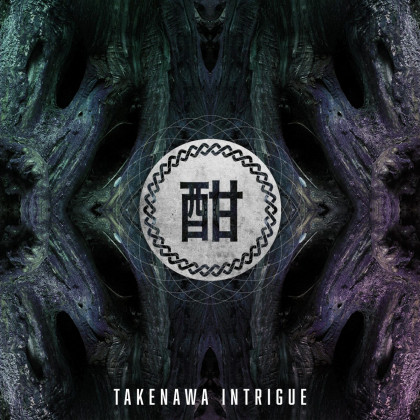 Takenawa Intrigue by
Takenawa Intrigue
Release: March 27, 2016
Origin: Japan
Recorded in: Studio Katanablade
Style: Djent, metalcore, Deathcore
Japan can djents more than you think
Seriously, believe me that I was looking for a Japanese Djent band and Takenawa Intrigue delivers all you can wish for. Self titled album to start it all for them, first record, which is flawless and groovy as (yeah). This stuff surprised me so much and yet I was expecting for some epic vibe coming out from the speaker. When I saw the album art my click took something like 0.03 seconds and I suggest you do the same. Waiting for Djent from Japan was worth it.
Check the album, it is amazing:
Takenawa Intrigue by TAKENAWA INTRIGUE
Takenawa Intrigue brings an Anime vibe into the genre
The compositions are so complex and the textures are so colourful, the album is beautiful and really fulfils the expectations from something that is Japanese Djent. Lovely anime notions here and there, positive vibes add up to the contrast that each song creates. As grooves, a lot of the songs remind me of Intervals, but I have to say – even better. There is something quite unique here, the guitar work is melodic and then gets suddenly amazingly chuggy, covered by awesome sounding ambient layers. I am not quite sure if there was a drummer, because that is one 5 guitarists project, but the rhythms are quite cool and fresh.
SOUND
Japanese hi-tech is here, empowering this beast.
What I can say about the production is – that is how you mix your sound! All is clear, all is bond well and the levels of all the layers are balanced, the bass is represented with solos, but while the guitars do their stuff, it follows the rhythms. Actually, if you feel that each song sounds like it is from a different album, you may be right and that concept makes me wish there was more from Takenawa Intrigue going out these days.
Favorite songs: Anri – Ainomis, Seaforest – Monmalist
Follow Takenawa Intrigue:
You might also like
---
More from Reviews
---