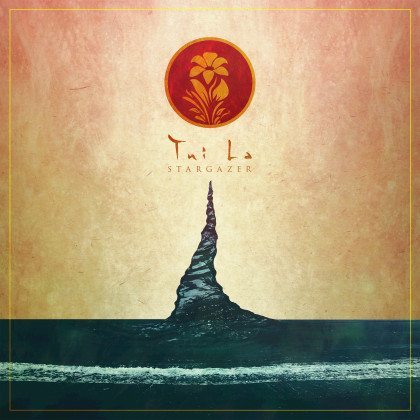 Tui La by
Stargazer
Date: August 18, 2017
Origin: USA
Quality music is behind every corner, y'all
As a fan of The Contortionist, Tesseract and Periphery I am aware why so many bands get inspired by their style, Stargazer builds on what the bigger artist achieve. It is exciting to see Djentmag's objective get achieved, finding awesome bands that you probably don't know, having your ass kicked by the vibe… yeah, Tui La leaves you breathless at times. Exquisite melody and song writing, the aggression you can find there is emotional, you will notice the balance between melodic and heavy vocals, extremely well done.
Listen here:
Tul La does excite on every corner
Complex music scares a lot of people, it tends to be hard to assimilate, Stargazer have produced something I am going to call "special". The beginning is mild, ambient, "Tui" grips you, but what is about to follow is a mix of blissful ambiance, djent and a pinch of deathcore.
Believe me, it will be very hard to find a song that you can call favorite, "Skinwalker" has a slight Tesseract flavor, spiced with heavy growls, where it reminds of Gojira. There is no hiding of the inspirations, as mentioned above, but hell, all that art is a step ahead of what has been done until now and yet they have added something quite unique and you can feel it. The compositions are evolving slowly in every each song, the amount of creativity that has been put here is enormous, they follow their own style, that can be described exactly as "heavy prog". You will be able to find interesting breakdowns and djenty chugs.
Usually people daydream with music, well I must say that "Satellite" puts you in a daydream mode. I must praise the vocal work in Tui La, the clean vocals are very pleasant to listen to and the harsh ones are heavy af. It is noticeable how the band has "bent" the clean vocals together with the instrumental to achieve an epic scale of the vibe.
Sound and Production:
That is a production that I really appreciate, clearly, good sound was an objective and the guys know how to get it from their instruments and vocal lines. It is good to see a metal album that doesn't center itself on those guitar sounds that come forward, amazing balance between every single instrument. Tui La has a very distinctive bass in the mix, everything sounds kinda huge love it. But where it shines are the ambient sounding layers and the clean vocals, Stargazer has an extremely talented vocalist, all the vocal blends are in equilibrium with the whole mix, I am impressed.
Tui La was a long expected album and Stargazer don't disappoint, amazing work.
---
Follow Stargazer:
You might also like
---
More from Reviews
---