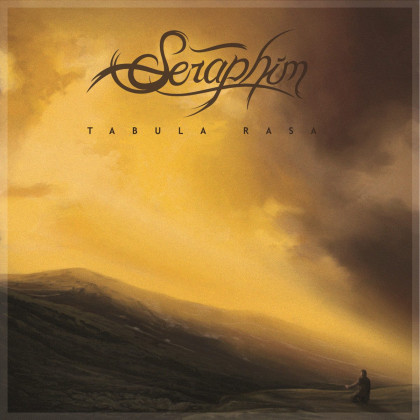 Tabula Rasa by
Seraphim
Release date: March 4, 2016
Origin: USA
Style: Metalcore, Post-hardcore, Djent.
One melodic metalcore act, spiced with djent…
Hearing Seraphim for the first time reminded me of Erra, it is as fresh, the music is pleasant and serious, I like that. Tabula Rasa features groovy rhythms and really touching melodic lines, combined with a lot of post-hardcore clean vocals, that add a breeze of pop, yet the vibe is serious. A record well done, enjoyable and has djent.
They recently signed a deal with Rise Records and well deserved, a band to watch in the future for sure.
You can check the album here:
'Tabula Rasa' hits the spot between progressive and mainstream metalcore
A little bit simple and commercial orientated, but not dull for sure, Seraphim has put efforts that can easily be appreciated. In style tends between djent and metalcore and the balance is very good (many may argue djent is metalcore). Flavoured with progressive elements, that fit the overall picture. Guitar work is melodic with very well put breakdowns, that are on their place all around, drums are good, not very complex, but on several occasions demonstrate skill and diversity. The songs sound very fluid, nice stuff, got me hooked for several days already.
Sound
The sound is very well recorded, guitars are crisp and the drum work is recorded with quality. The bass is there, following the guitar lines, well put in the mix, can be heard and delivers a very good impact together with the palm-muted riffs.
Overall that EP doesn't open new ground, it sounds fantastic, djents, grooves and the emotional impact is there. I am looking forward to their future releases.
Favourite songs: Gravity Slave and Exile
Follow Seraphim:
You might also like
---
More from Reviews
---