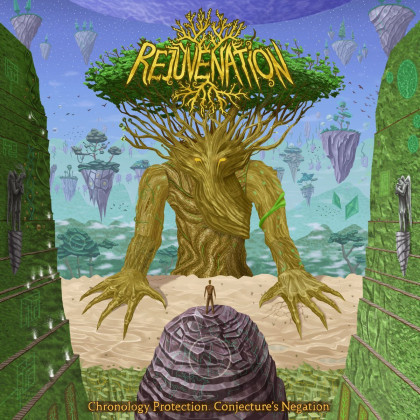 Chronology Protection Conjecture's Negation by
Rejuvenation
Date: May 20, 2017
Origin: Bulgaria
Lads to look for in the future
It is quite rare for most people to find a band from their local scene that has such huge potential, that one can legitimately wonder how said band hasn't become a household name yet. Luckily, the Bulgarian metal scene has a lot to offer – from great metalcore bands like As Orchids Wither (and we have a review for their last album), to amazing screamo acts It Is Good That We Never Met. Prior to their debut EP, they have released one song – "The Conditioned Quest", which saw a generally positive reaction. This, combined with the overall reputation of the each member, meant that the expectations for their next release would be high. To say that they've met these expectations would be an understatement. Chronology Protection Conjecture's Negation is probably one of the best technical death metal releases of this year, certainly my favorite.
Listen here:

Chronology Protection Conjecture's Negation shakes eyebrows
Few bands, however, can actually shock with such technicality and quality songwriting as Rejuvenation. The band made their stage debut back in 2015 and have worked on their act ever since. The problems that most releases suffer from are quite obvious – an unclear concept, inconsistent songwriting, imperfect performance and bad sound production – these are also the things that Rejuvenation have managed to avoid. There is not only a clear concept for the band, but the lyrics in CPCN follow a storyline about time-travel and nature.
The songwriting is consistent and each song can be considered the embodiment of their style and genre. The tracks lack nothing; each one has achieved the balance between melody and technicality in a very subtle and effortless manner. The performance is nothing short of perfect, to a degree that one might wonder if the band actually performed their parts (and they actually have). The sound production, provided by guitarist Bozhko Bozhkov, is amazing.
Sound and Production (by Stefan Andonov) :
For the scale of it all, the sound is just amazing, small bands have started to present us more and better productions. You see, the prices of the quality gear are going down, bands like Rejuvenation can now just focus on making music and have more than acceptable sound for their releases. Everything is very tight, I must say that guitars as usual are coming in front, but the way you can hear and feel the bass is what I congratulate. I think the drums have been programmed, but a good job has been done here in the way all blends in the general vibe of it all.
There are few, if any, negative things about the EP. It is certainly a brilliant debut – a hard one to top too, so naturally – I cannot wait for the next release.
Simeon Zahariev – guitar recording sessionist / reamping / bass guitar on "Timeshift Pt.I: Wormhole"
Emiliyan Arnaudov – synths engineering
Vladimir Voloschuk – bass guitar recording sessionist / samples
Artwork and logo by Alexander Peev
Mixed and mastered by Bozhko Bozhkov
Follow Rejuvenation
You might also like
---
More from Reviews
---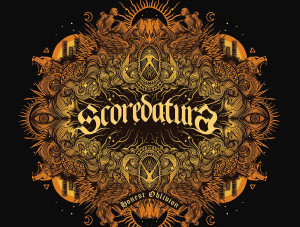 2.1K
Honest Oblivion by ScoredaturaDate: January 12, 2018 Origin: Australia FFO: The Helix Nebula, Plini, IntervalsInteresting blend of skill Technical …