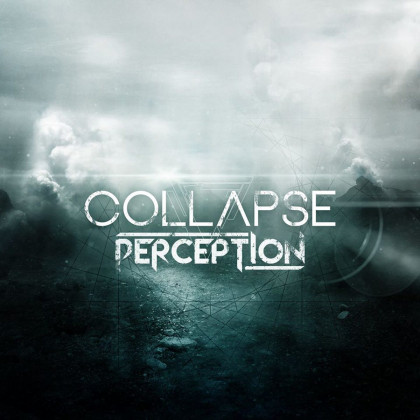 Collapse by
Perception
Release Date: July 9, 2016
Origin: United Kingdom
Style: Metalcore, Technical Metal, Groove Metal

Here we speak metalcore
When the grooves hit you and you know you are there, in the zone, you understand you found one of the bands you were looking for. Perception deliver the goods here, Collapse is a wild ride that does make you shake head in a violent order. That EP is melodic, brutal and really creative as a mean of production and composition. Give it a listen, if you love melodic groove metalcore you will most certainly will fall in love with it.
Listen here:

'Collapse' is a metalcore dream with a lot of industrial elements
The first time I heard the band I was quite surprised as Perception demonstrates a lot of influences – Djent, Metalcore, Progressive metal, but I would say they keep to their style and it is unique. It is quite hard to come to notice a band that has that complete sounding music, they are not that many.
The album begins with 'Delusions', featuring a melodical technical riff that really catches your attention from the start and the grooves after it start the flow that doesn't finish until the last song. It is exciting how they try to use the clean vocals, there are no modern pop-metal extremely high sounding child squeals here, nice mids with a lot of dept. As I said before, the compositions flow, the transitions are seamless (and I love those industrial techno bridges) and really add up to the continuous groove notion. The guitar work in Collapse stands out – cascading riffs, reminding of early Erra, but where you will be stoked are the breakdowns, those brutal polyrhythms crush, literally.
All the riffs are interesting and I couldn't hear a thing that is forced to be there, the song structure is amazingly picked, no sight of repetitiveness.
Check their video for 'Castles':
Sound and Production:
Mixing and mastering such a rich album is a hard job and here – well done. The production is top notch, it is lovely how the balance between brutal and melodic has been kept, the guitars are extremely crisp and you can feel the bass under it, it blends, but it can be heard clearly in the same time, that is fantastic. Perception has a complex combination of vocal techniques – heavy growls and cleans, all sounds good. This EP exceeds in the techno chopped transitions, they may be featured quite a bit, but never bore, well incorporated and well mixed. Not to mention… nah, I will leave the last song a surprise, can't spoil that.
Awesome album as a whole, be sure to download/buy it, link's below.
Mixed & Mastered by Dan Kerr of Avenue Studios.
Track List:
Delusions 03

:51

Collapse 03:25
Heartburn 04:52
Ideologies 04:41
Castles 03:23
Aftermath 01:06
Follow Perception:
You might also like
---
More from Reviews
---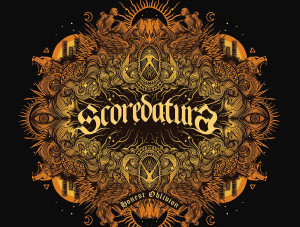 2.1K
Honest Oblivion by ScoredaturaDate: January 12, 2018 Origin: Australia FFO: The Helix Nebula, Plini, IntervalsInteresting blend of skill Technical …