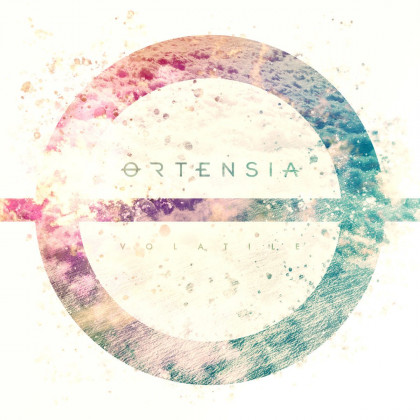 VOLATILE by
Ortensia
Release Date: December 1, 2016
Origin: Greece
Style: Djent, Progressive, Ambient
The Balkans djents
When you look at the modern metal scene we tend to look at the west, but actually we don't need to, I think that heavy prog is a well justified trend, it has all a metalhead would want. After what has been written above, no surprise that the band here – Ortensia are a Greek and they showcase quality production with awesome groove, sure VOLATILE may not be a ground-breaking record, but sure is one of quality and you if you love crisp djent tone, don't miss to hear it out.
Listen here:

VOLATILE is just too short, damn it
Awesome bands, releasing EPs is just like you have that awesome appetizer, but the main course doesn't come, the Chef teases you that he is awesome and you come back, right? This is what you get here, the compositions are exquisitely great and the chuggy goodness keeps on coming, then after only 5 songs, all ends… and you break that repeat button. Those Greek made me really anticipate a full length album, Ortensia are just great to leave all like that, sure they know it, all I can do is applaud them for VOLATILE and for the production they have achieved, not to mention the sick rhythms and breakdowns that go all the way.
Musically, the songs feature choppy riffs with ambient layers in the back. The vocals are heavy-clean mixed, they sound nice although most of the focus is not on them. You can easily notice a lot of Tesseract inspiration and some late Architects. Overall, what impresses the most is how the album has been recorded…
Sound and Production:
Djent sound like that is maybe what most of the bands are aiming at right now, the mix is very clean, no overlapping, all of the layers are easy to hear and distinguish. Actually Ortensia have created one of the best sounding pieces lately, it thalls and sounds quite creative, especially how the drums stand out, that is really something you can notice. I love how the guitars sound in VOLATILE , crisp and pumped, blending quite well with the bass, it actually amplifies the punch of the chugs. The vocals have been recorded well, they sound very good, but do not present something we haven't heard before, I am sure the band will work to expand the variety of the techniques in the future.
As a whole, a strong representation what to expect from Ortensia in the future, VOLATILE is an excellent EP.
Recommended songs: My default opinion – just listen to all of them

Follow Ortensia:
You might also like
---
More from Reviews
---