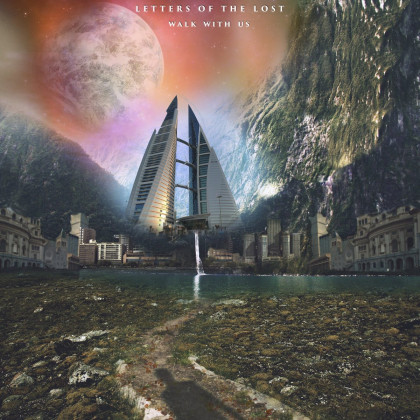 'Walk With Us' by
Letters of the Lost
Release date: June 12, 2016
Origin: USA
Style: Progressive Metal, Metalcore, Thrash Metal
A review by Nick Stevens – www.prog-sphere.com
A hard thrash-progressive handshake
Miami metallers Letters of the Lost released their debut full-length "Walk With Us" last month. With a solid line-up who inspire and challenge each other, Letters of the Lost have crafted an album that has a heavy and powerful sound that blends with melodic metalcore and creates a fusion like no other. After the opening instrumental "…Continued (Birth of Paths)" the title track, Walk With Us, demonstrates that the band are prepared to go whatever means necessary to create a song that they are proud of and one they hope will make a huge impact in the metalcore scene.
Listen here:
Walk With Us by Letters of the Lost
'Walk with us' brings back the old grooves in a modern way
The following "Devil's Son" builds up and intensifies with the powerful riffs in which seconds after the vocals jump in bringing the song together. Danny Gongora's vocals are tight and gripping and instantly roar out at you. Alongside the guitars demonstrate excellent precision and performance. This track really sets the bar high for the album.
"The March" is next, and wastes no time with introduction. The track bursts in full force. The instrumentation in this song is more than just the generic metalcore, it also showcases the band's melodic side, having less raw aggression. "Colossal" brings the needed change in the pace. It starts off with a strong guitar lead, before developing into a heavy riff. "Machines" and "Genesis" are great examples of how brutal and melodic should sound like within an entity called a song. 
Lastly, "Kenopsia," finishes the album. This piece brings all of the highlights that adorn Walk With Us. It's heavy, it's melodic. Guitarists Sebass Diaz and Miggs Angel, and bassist Joan Correa work in tandem with the bass and drum craft of Andrew Nicholson. The guitars in this track come through like a truck with meaty riffs, relentless vocals which display excellent song writing talent.
Last words
Overall Letters of the Lost crafted a release they can certainly be proud of. It has a lot to offer, and if you are a fan of bands such Killswitch Engage and Periphery, "Walk With Us" should be a mandatory listen.
Follow Letters of the Lost:
You might also like
---
More from Reviews
---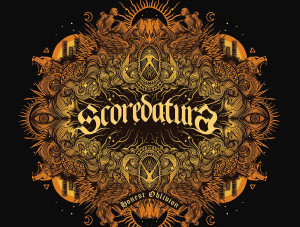 2.1K
Honest Oblivion by ScoredaturaDate: January 12, 2018 Origin: Australia FFO: The Helix Nebula, Plini, IntervalsInteresting blend of skill Technical …