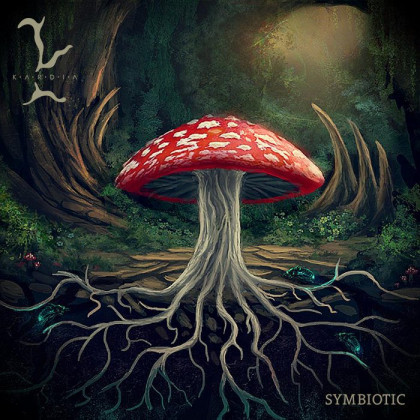 Symbiotic by
Kardia
Release date: May 27, 2015
Origin: USA
Style: Djent, Jazz, experimental
* instrumental.
Is that a mushroom trip ?
If you don't look at bands name, you will think "this is an instrumental song by Protest The Hero" and it really sounds like PTH, with those kind of chords and quick progression of riffs. Be sure to check Kardia in the future. Symbiotic is a ride I urge you to take.
As a progressive metal band, these guys have a great variation between other styles like djent and video-game theme. (Yes, it gives to you a game experience of a sci-fi world)
The band hasn't any update since Dec of 2015, but I really hope they have some news for this year and, but I am calm as this EP will have me hooked me for a long time.
Check the album here:
'Symbiotic' is a freaky expression of talent
The Symbiotic EP covers most of the guitar fretboard, the chords and riffs suggest they are incredible musicians, the use of scales and the transition between them is seamless, Kardia has a good feeling for music construction..
I really enjoy the cascading musical texture that the songs create and the most differential thing in this record – bass solos! The drummer sounds as an aggressively jazz musician, guitars are totally different in some parts of the songs but they can play different times signatures, scales and sound equal as well. As I said before, the bass follows the same scale of rhythm guitar but in some parts, when least expected, the bass grows as an engine, igniting the song to a new perception!
Sound
Each song bring you to other planets and give a particular vision of the world as a concept.
Even it be an instrumental one, has too many ways to understand the message behind their sound trip.
Enjoy it and feel the energy of these guys.
Favourite songs: Amensalism and  Symbiotic
Follow Kardia:

You might also like
---
More from Reviews
---