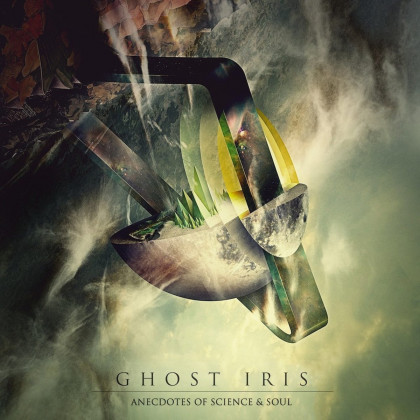 Anecdotes Of Science & Soul by
Ghost Iris
Release date: February 23, 2015
Origin: Denmark
Style: Djent, Metalcore .
Quite the groovy one…
Come on let's move that head now. Here are the vibes that engage you in headbanging, really hard. Ghost Iris prove to you that, when you get good inspirations, you can produce good art. One let-down is that Anecdotes Of Science & Soul will only break new ground if you haven't heard anything from Tesseract, Erra or Monuments. The band stays a little bit too close to those djent giants in the way their riffs sound like and that cannot go unnoticed, but the musicianship is at high level and they have built upon their idols – that is a way to go.
Check the album:
Anecdotes Of Science & Soul by GHOST IRIS
'Anecdotes Of Science & Soul' is full of riff lessons, Ghost Iris nails it here
Good song structure will always get the audience's attention, these guys don't really try to experiment, but what they do, they do it good. I am into djent and what I really try to find and give to you is surprise, that is the mission of this website. Of course, it is not always possible, sometimes quality is what gets you hooked and that is exactly what I found here – quality. The riffs are amazing, they groove really hard, but seriously the way how close the ideas and vocals sound to Monuments, Erra and Tesseract is a little bit too much, Monuments main grooves, some Tesseract ambient, mixed with some Erra cleans is way too obvious. I know the band is recording something new and my wish is that they are going to find a way to stay out of sounding like their favourite artists, Ghost Iris are loaded with talent for sure.
Sound
Here's the really strong part, the album has been mixed with so much skill, that you won't notice that is a small band, the production is huge. Heaviness has been achieved, some of the passages are really melodic, all has been put together really nice, not to mention that when the breakdowns strike, that bass makes me move my head. Strong album, I am sure the band will put more complete and authentic record in the near future.
Favorite songs: Magenta Pt. 1: Perfect Symbiosis, Parallel Passage
Follow Ghost Iris:
You might also like
---
More from Reviews
---