Orange Mathematics by
Frontierer
Release date: 30 Oct, 2015
Origin: Scotland, USA
Style: Math-noisecore, experimental.
Anyone miss Tony Danza? Now you won't
Frontierer band is made of two guys, one from Scotland and the other one from the USA and their first full-length album will make you spit your teeth after the first 30 seconds. 'Orange Mathematics' is some angry matherial that will come from the speakers, actually, that is one of the best albums I heard in 2015. Pure and raw inner expression of talent. Many of you will only hear noise… and you have the right, that is math-noise core, it will crush you. One time I spoke with them on Facebook, they just asked me "It makes you angry, right?" and this is exactly what it will do, it will make you angry… Flawless.
You can check the album here:
'Orange Mathematics' will get you out of your comfort zone
From a technical point of view, the compositions create a sense of geometrical figures that have been turned into very heavy metal noise. The complexity is of a high standard and to write such kind of musical art takes a lot of skill (and insanity). The songs have a touch of progressive, but it doesn't represent the idea behind that concept in a familiar way, the album as a whole is a musical concept, which is very hard to find.
Sound
The sound is raw, compressed and the vocals are growly and very angry at something, the whole vibe reminds me of Tony Danza. Not perfect in that category from the commercial point of view (screw that), but suits perfectly well for what it is and that exactly makes it appeal to a small number of people, count me in.
Favourite songs: Bleak and Dusk
Follow Frontierer:

You might also like
---
More from Reviews
---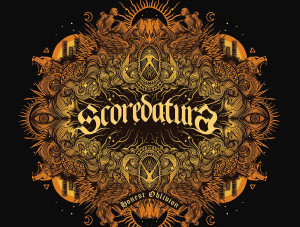 2.1K
Honest Oblivion by ScoredaturaDate: January 12, 2018 Origin: Australia FFO: The Helix Nebula, Plini, IntervalsInteresting blend of skill Technical …