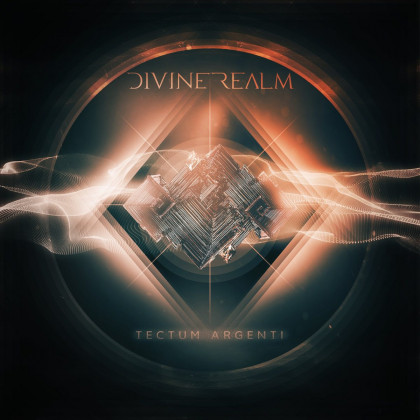 Tectum Argenti by
Divine Realm
Release date: February 23, 2016
Origin: Canada
Style: Djent, Progressive, Metal
* instrumental.
Geek metal is getting cooler than you think
That stuff you are about to hear is high quality, no matter how many times I listen to it, it sounds interesting. 'Tectum Argenti' is pure instrumental and from what you will hear, you will agree – it doesn't need vocals. Djenty fresh sound like that shouldn't be passed by, not to mention the album art is just amazing (Enlighten Creative Studio). The progressive instrumental stage is pretty much filled right now, but Divine Realm has managed to create something that really stands out. I love that album, it is just amazingly fresh, very enjoyable record.
Check the album:
Tectum Argenti by Divine Realm
'Divine realm' delivers some very prolific performances here
The compositions are complex, but do not necessarily sound heavy, the grooves are top notch. Album's concentration is on the guitars, their technical profile is as complex as it can get – solos and riffs, based on complex chord progressions with a minty jazzy feel, amazing work has been put here. Guitars riffs (a lot of them) never sound like too much and have their own style, which I find very good, considering the overly saturated scene these days. One more thing, the poly-rhythmic patterns are there, except that annoying just to show off, they are put perfectly in the blend of rhythms.
Sound
Well recorded, the band shows technical proficiency in every aspect. The mix is quite astonishing, actually I could hear all the instruments, which is great, considering how many layers of sound that thing has. And those guitar chugs have amazing sound, you will rewind them. The solos have that oily sound that reminds me of Intervals.
Favorite songs:  Tritos, Tectum Argenti
Follow Divine Realm:
You might also like
---
More from Reviews
---