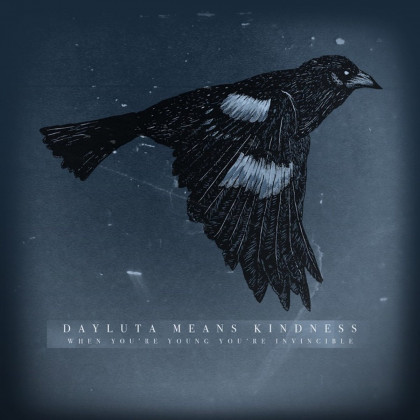 When You're Young You're Invincible by
Dayluta Means Kindness
Date: January 6, 2017
Origin: USA
Style: Ambient, Post-Rock, Indie
* Instrumental
Learn how to fly again, buddy
Why don't you just lay back, open your senses and play some relaxing music, Daylita Means Kindness will give you something with which you can daydream. Post-rock is a very serious genre already and some artists are producing art of extremely high quality. The emotional impact of the songs in When You're Young You're Invincible is something I regard as exquisite, there is a lot of nostalgia and a lot of positiveness coming out. My advice, play the album, let your self to the ambiance and grab a glass of wine… or beer.
Listen here:

When You're Young You're Invincible features interesting tension
I don't get so much into relaxing music, obvious from the other articles around, but this album is gripping, the melodies are gentle and subtle. The band plays with the dynamics and the contrast between the moments is quite noticeable. Dayluta Means Kindness surely know how to deliver a nice vibe, the compositions are building up with each bar and the instruments just plug in one by one to form the beautiful place where the music puts you.
It is obvious that When You're Young You're Invincible is not ground breaking, but it manages to excite and the quality of the sound is quite high. Post-rock as a genre is like a silent revolt against the world and I love that concept, why not just dream and regroup yourself for what is about to come. Instrumental music that has so much to say that it doesn't need vocals, and yet so much emotion in there, that is brilliant.
Their previews EP – The Ground is Lava:
Sound and Production:
The sound is crisp, what I like the most is the snare drum, it has that indie punch, I think that goes to the whole drum work as a whole. If you listen to the guitars, you will notice that Dayluta Means Kindness has put a lot in here, the cleans are extremely crisp, while the distorted chord pulling guitars lines are grungy and at times wonderfully dirty, but non-aggressive. When You're Young You're Invincible features an astonishing mix, the cymbals match the overdriven guitars as a blend, while the melodic legatos are blending with the sound of the snare, that sounds so fantastic, not to mention the clean bass, that acts like a heart beat. The production is top-notch.
Final words… extremely enjoyable album, Dayluta Means Kindness have surprised me and When You're Young You're Invincible will be something I will come back to.
Recommended songs: My default opinion – just listen to all of them

Follow Dayluta Means Kindness:
You might also like
---
More from Reviews
---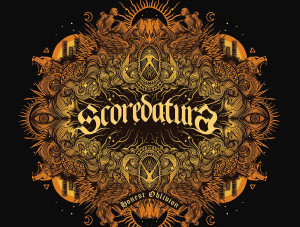 2.1K
Honest Oblivion by ScoredaturaDate: January 12, 2018 Origin: Australia FFO: The Helix Nebula, Plini, IntervalsInteresting blend of skill Technical …