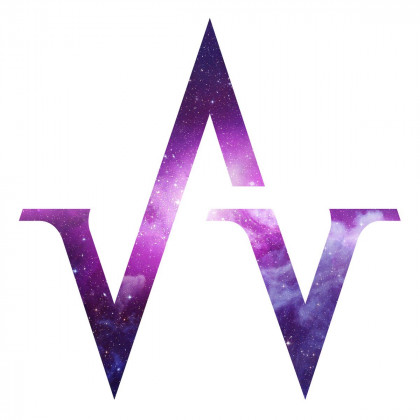 Alive EP by
AfterWake
Date: September 2, 2016
Origin: Canada
Can't believe that EP is so underrated
Sometimes quite the names get to experiment together, AfterWake is a progressive metal project that has an awesome vibe. Alternative is still not dead and it does come back from time to time, finding place in progressive metal, adding up a lot of flavor. Featuring Alex Rüdinger on drums and Luke Young on bass, you should immediately put Alive EP in the queue, ok… right away, the only bad thing about it is that it is only 3 songs.
Listen here:

Alive EP is gorgeous piece of production
What I value the most in music is the flow, the seamless transition between different moments and the emotional impact that music can achieve. AfterWake does an amazing amount of influence on how you can feel, this is art after all, it is here to heal, improve, affect us in a positive way. The start of the EP with "Alive" is hitting you right away, the chorus is melodic and the ambience created by the guitars is like a waterfall of beauty.
I have to say a couple of words about the vocals, Gabriel Ramos has an amazing voice and the recording of it was made with such skill, that stuff doesn't sound small at all, support such bands, people…ffs!
With so much progressive being produced every day, it is hard to distinguish the really good, here I am in no doubt that the band doesn't get the appreciation it deserves, "Across The Void" is full of positive energy, but it has a nostalgic, salty, yet fresh sound, not to mention it djents in a pleasant way. The post-rock influences in Alive EP are put in a way that you don't get distracted, for 3 songs, the variety is astonishing, "At The Fringes" is an ambient beauty.
Sound and Production:
Well produced sound, professionally mixed and mastered. All the levels are well balanced and the skill of the playing can be heard in the dynamics of each hit of the guitar, bass and drums. I am listening to that all day long, can't get enough.
Alive EP is a very solid debut for AfterWake, looking forward for a LP.
---
Credits:
AfterWake is Gabriel Ramos and Stephen James Kerr
Alive and At The Fringes written by Gabriel Ramos and Stephen James Kerr; Across The Void written by Gabriel Ramos and Luke Young
Vocals by Gabriel Ramos; guitar by Stephen James Kerr; bass by Luke Young; drums by Alex Rudinger; additional vocals by Stephanie Hachkowski; guitar solo on Across The Void by Dexter Forbes
Additional programming and percussion by Myles Schwartz at Milestone Recording
Produced by Gabriel Ramos and Stephen James Kerr
Vocals and guitars recorded by Stephen James Kerr; drums recorded by Alex Rudinger; bass recorded by Luke Young
Mixed and mastered by Stephen James Kerr at SJK Audio (www.sjkaudio.com)
Follow AfterWake:
You might also like
---
More from Reviews
---