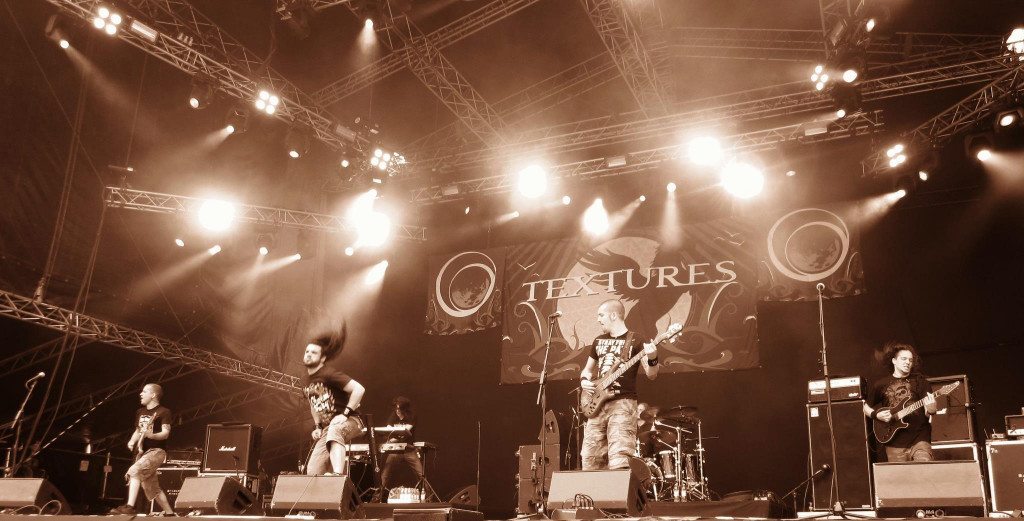 Textures were a Dutch progressive metal band, formed in 2001. They've been in the core of what happened to the metal world, being one of the conceiving the djent concept. Extremely technical and complex, their music has seen changes and evolution, melody, ambience and aggression. It is extremely sad they announced their the split of the band, which will take place after their Farewell tour, starting 03 November and finishing on 02 December 2017 in Tilburg. The band has 5 studio albums with Phenotype being the last one, released in February 2016.
DM : Hi guys. First off, I want to mention that I've always been a big fan and more or less followed you closely since even before you've talked to a bulgarian media for the first time (which was in 2008). Now we have that opportunity, but not for the best reasons… As a start, can you explain to our readers why you've decided to end the Textures era?
TEXTURES : It's a combination of personal and logistical reasons. Logistically it's hard to make plans in Textures due to day jobs, family life and the fact the all band members are living spread over The Netherlands. Certain people in the band just had enough and want continue to the "next phase in life". Out respect for the rest of the band members' privacy I'm not going into the full details of the break up. Although the decision to split was not a joint decision it's important to mention that there's absolutely no animosity between the band members and that we're all very good friends.
DM :You already said on your website that you sadly don't plan on releasing the 2-nd part of Phenotype, named Genotype. What are the reasons behind this decision, does the material need more work?
TEXTURES : Yes, the material is demo material so we haven't rehearsed it nor recorded it. Many people misinterpreted our press release from 2015 when we announced that we're gonna release a two-part album, they think that both albums were recorded at the same time but that's just not true. Our initial plan was to record Phenotype, promote it and after touring for a while finish writing Genotype and later record it.
DM : Phenotype was received quite well by critics and fans alike, which on the other hand left many people puzzled as to the sudden decision to disband. Is it important to you to "quit on a high note" so to speak? Doesn't that make you seem like quitters in the eyes of the fans on the other hand?
TEXTURES : Quitting on a high note is better than quitting on a low note, for sure! We expected a lot of people to get angry about the fact that we haven't got to finish Genotype but the majority of the responses was not like that at all, the overall vibe was of course peoples' displease and disappointment mixed with much gratitude for all the music the band has put out along the years so it's bitter-sweet.
DM : When you started out djent wasn't really thing and mainstream metal was still largely rap/nu-metal across the world. Right now, kids are still in love with the style and it doesn't seem to be going away any time soon. Do you think this is just how heavy music will sound from now on?
TEXTURES : Kinda disagree because Djent is slowly beginning to fade away. There are only a handful of bands which are the flagships for this genre, these bands will stay and will represent the genre, we are definitely not one of them. Djent might be popular online but it's still a tiny sub-genre. If you'll search the bill of the biggest summer festivals you'll hardly find any Djent bands there. It's a small scene. I don't think this is how heavy music will sound from now on.
Iluminate The Trail from Phenotype (2016)
DM : You'll be doing your final tour with your fellow Netherlands friends Exivious. Can you tell us what it's like to be on tour with them, any funny stories to share?
TEXTURES : I can't think of any funny stories but there's a strong connection between both bands:
Stef used to be the drummer in Exivious, Bart (Textures) and Yuma (Exivious) are house mates for years now, Yuma also co-produced Phenotype, Robin (Exivious) have filled in for Remko on bass numerous times.
Great guys!
DM : The Netherlands has always been a country to produce leading acts in the heavy music scene – can you think of any new bands that caught your eye and would like to plug for?
TEXTURES : Yes sir! Check out DODECAHEDRON (Link to YouTube) featuring Michel Nienhuis from Exivious, it's dark atmospheric black metal. Also check out ULSECT (Link to YouTube) featuring former Textures bass player Dennis Aarts, dark extreme metal. Both bands have recently signed with Seasons of Mist.
DM : One thing which I considered your musical 'trademark', sort of, is that no matter how extremely intense and heavy your music can become you always manage to have a really well timed lighter and more melodic moment that catches you off guard, but also ties the song together. Would you say that this is a necessary talent to have when making heavy music and do you find many of your contemporaries too focused on technicality?
TEXTURES : This is an important ingredient in our music, functionally and esthetically. However I'm the last person who'll start preaching to bands on how to compose, some bands need sound in a certain way, it's all good.
DM : Have you ever guys thought of making music that's not heavy or metal-based?
TEXTURES : Almost everyone in the band has been at some point in a band or project which wasn't metal: Electronic music, Jazz fusion, world music, rock, even cover bands. As a band we thought many times about taking little musical journeys into unexplored territories but only as an interlude in a song ,not as change of style.
DM : On a related note, you implied that once Textures disband, there will be other projects. Can we expect something completely different, or are they going to be similar to what we can hear on Textures' records?
TEXTURES : I can't say much about that, there aren't any concrete plans I know of. All I know is that we'll leave the Textures style of music to Textures.
Reaching Home from Dualism (2011)
DM : How would you rank Textures' albums from worst to best?
TEXTURES : Haha….I'm sorry, no.
Each record represents the time period in which it has been written and recorded so it feels wrong to rank an album as the worst. Commercial success is something different, I think we all know which albums were more successful.
DM : Sadly, your farewell tour won't be passing through Bulgaria, but we did see you guys last year on your tour with Amorphis. Any memories from that show and what did you think of Bulgaria as a concert destination?
TEXTURES : Sadly indeed!
But, lots of good memories from Mixtape 5 club (I hope I'm correct) in Sofia. Definitely one of the best shows we had on that tour, it was a real rock 'n roll vibe show and the people were really awesome and thirsty for music!
Awake from Silhouettes
DM : Your tour is, kind of symbolically, going to end in Tilburg, Netherlands, where you guys were formed. Can you share any memories from living in Tilburg and taking your first steps as a band?
TEXTURES : The band is originally from Etten-Leur which is a small town near Breda but we often say that the band is from Tilburg or around Tilburg just to make things easy, it's only an half an hour away. The main experience from back then was recording the first album which the band did 100% independently. That means building a studio to record the album, recording, mix + master and artwork.
DM : Finally, please share any last words (for now) with your fans in Bulgaria.
TEXTURES : We really really wish we could have come more often because after the first visit to Sofia last year we told ourselves: Goddamn it! this place is definitely going into the "places we have to play again" list. We're very sorry that it was only one show.
Much love!
Follow Textures:
You might also like
---
More from Interviews
---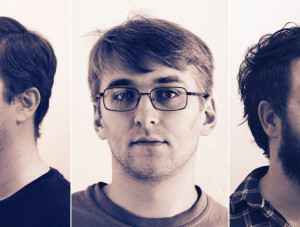 553
Triad by Groundburst Origin: IrelandThe Irish lads I am about to present have been around for quite some time now, …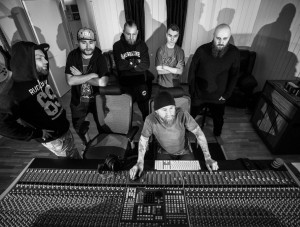 479
Interview with Ninja SyndromRapcore-djent band from Poland, Ninja Syndrom combine an amount of styles in their music. They have released …