Interview with
Ninja Syndrom
Rapcore-djent band from Poland, Ninja Syndrom combine an amount of styles in their music. They have released 2 EPs until now (for one we have a review). It feels fantastic to have the dudes on our website, we spoke to Filip (guitar). The band is on an European tour at this moment, don't forget to check their dates, if you can attend – GO! Working with industry's giants like Daniel Bergstrand (In Flames, Soilwork, Meshuggah; production and recording engineer), Taylor Larson (Periphery, Veil of Maya, I See Stars; mixing) and Ted Jensen (Metallica, Machine Head, Korn; mastering) Ninja Syndrom has recorded brand new material – aiming for the highest, world-class results.
DM : Guys, it is a pleasure to have you here, European tour has started, how has it been until now?
Filip : At this very moment we couldn't imagine better way to start that tour. Absolutely cool audience,  great venues and – as a band – we're totally in a beast-mode!
DM : Djent is not very popular in Eastern Europe for now, how are the fans assimilating the music you are making?
Filip : That's right, it's far from "mainstream metal-oriented genres". Let's remember, that the music we are making isn't "generic djent" as well. However, the audiences we gather on our shows respond quite good. It's probably 'fresh' in here to encounter a live-act like Ninja Syndrom, but according to received feedback – they diggin' it.
DM : You tend to mix a lot of styles – rapcore, djent, metalcore. What are the challenges in the songwriting, how do you manage to communicate in the process?
Filip : For me, the main challenge would probably be combining all ideas, riffs, electronics we use etc. into an actual "song". Like, you know, it's not THAT hard to make an endless, technical riff-river, but delivering it in an entertaining and somehow "catchy" form is the thing. That's probably the most time-consuming step in our songwriting process.
Second thing – we don't write our music during rehearsals or jams. Workflow that best suits us contains working in Logic, recording, arranging, sketching, changing things upside down – and when something is getting shape – we send our ideas to each other as a Logic session or simple .mp3 with "What do you think 'bout that stuff, man?" caption. Sometimes that idea evolves into a song.  So, communication during the process is set between two project studios we happen to own.
DM : Your gigs in Bulgaria are on 05.10 – Sofia, 06.10 – Plovdiv, 07.10 – Varna and 08.10 – Burgas, supported by Badcast and Fyeld, I am sure you are excited, but tell us how you feel about coming back here.
Filip : It was a blast last time. We've played with great lieVeil and totally had fun! People here are awesome, too, and that's probably the main reason we decided to be back that fast. You've got great, well-equipped venues, audiences eager to participate in metal events and really rad bands! Personally – I can't wait to start Bulgarian leg of Fall 2017 European Tour!
DM : How is it like to tour as an independent band? I am sure it is quite fun, share some funny stories with us.
Filip : You've got to cover literally ALL aspects of it. You're the person responsible for the transport, hotels, gear, booking and contact with promoters/club managers and so on. These are probably main  differences between touring as a signed band and touring independent. But the amount of satisfaction and joy after successful tour is incomparable to anything else! About some funny stories… It's really hard to choose one, man! My personal favorite occurred on a ferry between Denmark and Germany, we were on our way back home from Sweden.  There is a moment just before 'landing', when you hear some instructions in several languages, like you know, "All passengers please get ready, we are about to enter the port" and so on.
The point of this situation is pretty "dark humor", so it's probably better not to quote it, but that instructions were primarily given in German, we're Polish, you'll get the point ;). /no pun intended!
DM : Your EP II was released last year March, when do you plan to start recording and release new stuff?
Filip : EP II was our second extended play album, released really shortly after "Zapadam się" was published. This time we wanted to give ourselves some space. About a year after EP II release we spent some time with Daniel Bergstrand in his studio working on brand new songs. Eventually, we decided to record maxi-single with tunes we liked most.
Publishing that stuff is totally another thing. Right now we've got that material mixed (by Taylor Larson) and mastered (by Ted Jensen), music videos are in-the-making, we've also got in touch with some labels about releasing it. We really need to see if it works for us, 'cause we've came up with an idea to go fully independent lately – with all its pros and cons. So, we'll see. Perhaps sometime next year you'll get new Ninja Syndrom album…
DM : In what direction do you think of developing your style?
Filip : Our Swedish adventure inspired us to make more organic, maybe a little bit "darker" tunes than usual. I kind of dig this direction personally, the songs are getting little bit more complex, there's more atmosphere and "mood" in them as well.
DM : Music industry is harsh right now, a lot of competition, do you think of getting in touch with some labels?
Filip : Yeah, as said before. And that's right – it is quite difficult to make it. Major labels seem to show their interest mostly in bands, that are already quite successful. On the other hand, there's plenty of independent artists doing absolutely great things – both music and business. Let's say we've got the Plan A – getting a publishing deal on a satisfying conditions etc, and  the Plan B – going independent full-time, on a larger scale than before.
DM : Me personally can't wait to see you in Varna, as a final say something to the fans that are looking forward your performances.
Filip : Can't wait to see you, guys! Last year was a milestone for us – be there to witness it!
Follow Ninja Syndrom
You might also like
---
More from Interviews
---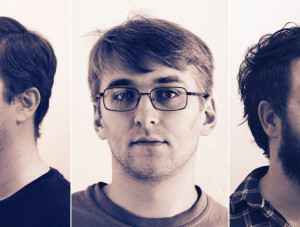 520
Triad by Groundburst Origin: IrelandThe Irish lads I am about to present have been around for quite some time now, …