Interview with
Morgan Berthet
Drummer for:
Kadinja, Myrath, Eyeless, Frontal
Session Drummer at:
Klone
Morgan Berthet is a professional drummer, live and in a studio. He has been member in numerous rock and metal bands, French and others, like Myrath, Klone, Eths, Headcharger, Kells, Kadinja, Eyeless, Frontal, The Mars Chronicles, In Other Climes etc. He has proven his talent in every single band he has been member of and achieved quite a lot in his career so far – many concerts throughout and out of Europe, albums, master classes, records and a lot more other projects. And it is an absolute honor to present you the following interview:
DM: What got you into music?
Morgan: My parents when I was 3. They fell like I enjoyed hitting stuffs and I think they were right, so I started learning drums and here I am. Now why did I spend my entire life saying I wanted to be musician, I have no idea… maybe I just couldn't picture myself doing anything else, and I so don't regret the choices I made about that.
DM: What are your musical influences?
Morgan: I started listening to bands like Nirvana when I was under 10 years old, then came Pantera, Slipknot or Korn right after, then I discovered Meshuggah when I was 14 maybe. Ever since I've always enjoyed technical and groovy things.
DM: Who are your favorite drummers?
Morgan: Hmm I like gospel drummers like Eric Moore or aliens like Benny Greb. And I enjoy djent drummers a lot just like Anup Sastry, for what they brought into metal drumming, beats changed, fills changed a lot too, groove became important or more important.
DM: When you listen to another drummer, what do you listen for?
Morgan: First how accurate he is. We're no machines but of course it's important when each not is where it's supposed to be, then the groove, he has to make me wanna dance although I don't dance at all haha, and then ideas, sometimes I'm really amazed by the ideas some drummer put in their shit and I like the moment where I'm asking myself "gee why didn't you think of this" or "fuck yeah I've no clue what I just heard but that's amazing how he did that".
Awesome performance here (Morgan doesn't play for The Mars Chronicles anymore, but that's amazing):
DM: What type of music you like to listen?
Morgan: Djent mainly cause right now this is what makes me wanna work more and improve myself. This is not 100% of what I'm listening to but I can't deny I enjoy this type of Metal a lot. That's a sad answer but we have this talk with other musicians and that's always the same one…we don't listen to a lot of music, I play with several bands, I do sessions too so I have to listen to new stuff every year and besides those bands I work with I don't listen to a lot of new stuffs. I don't have time and I wish I could spend days looking for new bands but all I do is scrolling my FB wall and see what my friends listen to.
DM: How did you become involved with Kadinja?
Morgan: The truth is that I refused to work with them and I'm so ashamed, here's what happened back then. They asked me like 2 years ago if I was free, I was touring with a band… I didn't even listen to the band, which I NEVER do… but yeah I was kinda busy. Then they tried again last year, and I had no idea this band tried to contact me before cause they had another name back then. Trust me that's something I'm really ashamed of cause I always listen to bands when they wrote me… anyway, it was just for few shows, Pierre (guitar) told me they were recording the first album… he sent me few songs and I was so amazed by those tracks that I asked him if he needed me to record it (drums were already done). 10 days later he wanted me to come in studio! That's how it started and I'm really honored to play in such a band as I'm so ashamed I didn't give it a chance 2 years ago… In December 2015 we met for the first time to discuss about the songs, in January 2016 we made our first rehearsals for a little UK tour and then we started recording the drums, didn't know half the songs I was about to record, suicide plan for sure, but that was so cool to work on that. Now I seriously can't wait to release this album, we're all very excited about it !
DM: Ascendancy, the new Kadinja album is coming pretty soon, tell us about the experience producing it via crowd funding, what were the challenges? What can we expect musically from it?
Morgan: The crowndfunding went pretty well and it was fun to see how many people were expecting this album. To be honest, the challenge was to record those songs, now it's to play them again haha. Musically it's the most technical things we all had to deal with. I joined the band and had to work on their EP for live sessions (Kadinja EP) then on this new album and it was a lot of work, trust me. We put a lot in this album and we're really proud of it. That's kinda sad I can't talk about our new songs since you don't know them yet, but trust me there's some crazy shit coming.
DM: Speaking of Kadinja, we couldn't resist asking you, which is the most tricky and technical song you`ve played with them?

Morgan: For the songs you don't know yet, I can't tell, for the past few songs they released," Shades" is not the easiest, "GLHF" either with this horrible kick pattern. Trust me you're super happy to work on "Episteme" after that. But yea for the songs you don't know yet, there are like 4 or 5 songs which are technically way above everything done before in Kadinja
DM: Describe the experiences you felt at the beginning as a new member of every group you've been in?
Morgan:Fear haha, pride no matter what the band is cause they asked for me, but fear cause I wanna do my best. Started with a French band called Eths, then Headcharger, Stéphan Forté and Adagio, In Other Climes….. Different ways to play metal, and a lot of pressure each time, self inflicted of course! For Myrath it was too easy because the guys were so cool that they just erased any kind of pressure I could feel. For Kadinja we all were stressed haha this is our thing I think.
DM: Myrath is coming to Bulgaria for the second time this year, are we are sensing some special connection with the audience here?

Morgan:It's special cause we only went to Bulgaria for festivals and now we'll go meet our fans in smaller venues which is really great, I heard about more than 250 pre-sales for one of our Eastern Europe show, people are waiting for those shows and we're really excited about going there again.
DM: What are you doing in your free time?
Morgan: Looking for more opportunities to go on stage, mainly…. When I'm on tour, I sometimes wish I could have free time, a bit more, when I'm home, I do my best to have more work, that's insane. More seriously I like spending time with my wife here watching our favorite series (no she didn't force me to write this haha). Being a musician is a scary shit, you never stop thinking about it, it's in everything you do.
Follow the projects he is in: Myrath, Kadinja, Eyeless, Frontal, Klone
You might also like
---
More from Interviews
---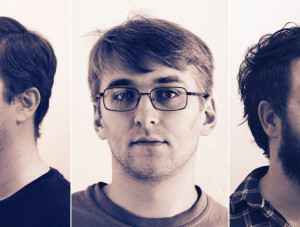 553
Triad by Groundburst Origin: IrelandThe Irish lads I am about to present have been around for quite some time now, …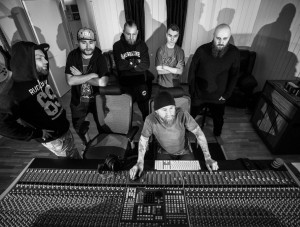 479
Interview with Ninja SyndromRapcore-djent band from Poland, Ninja Syndrom combine an amount of styles in their music. They have released …